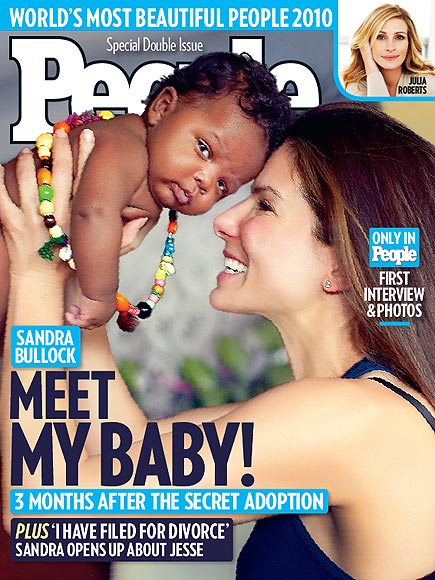 After a month of roller coaster emotions and events, they end with Sandra Bullock announcing that not only does she have a new son, but that she is raising him as a single mother.
As per People, Bullock announced that she is the proud mother of Louis Bardo Bullock, a 3½-month-old boy, born in New Orleans. While Louis has been a part of the family since January, Bullock kept the new quiet and planned to make the announcement after the Oscars. Shortly after the awards show came all of the allegations of Jesse James' many affairs.
In Bullocks interview with People she has made a public announcement that she has filed for divorce from James and is finalizing the paper work to become a single mom.